Scratch Resistant Anti-scratch BOPP Thermal Lamination Film Roll with Glossy and Matte Appearance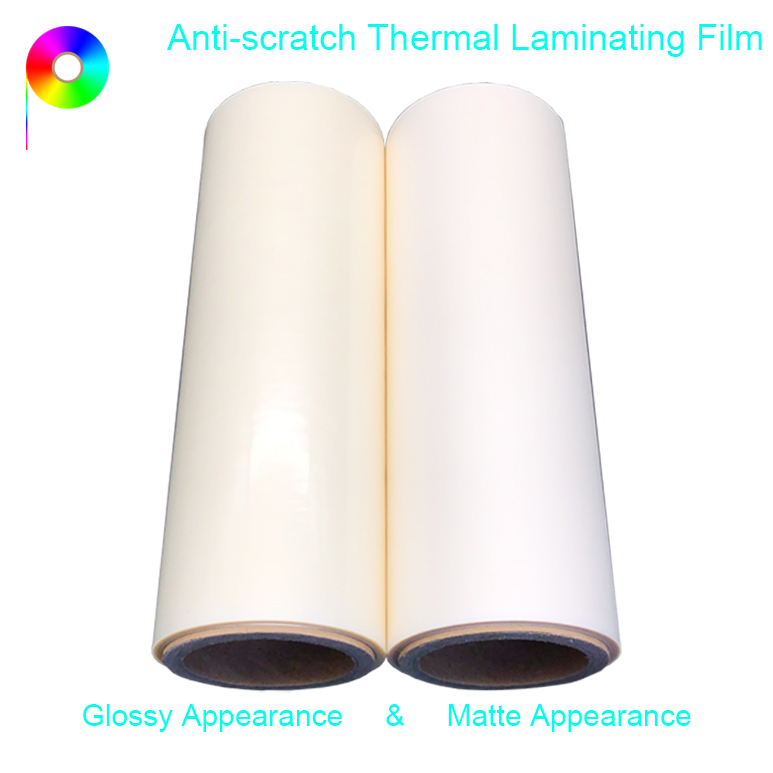 Scratch Resistant Anti-scratch BOPP Thermal Lamination Film Roll with Glossy and Matte Appearance
Details
Scratch Resistant Anti-scratch BOPP Thermal Lamination Film Roll with Glossy and Matte Appearance
Product Details on Anti-scratch Thermal Lamination Film
Anti-scratch thermal lamination film is a special thermal lamination film that possesses the scratch-resistant property, it is also called scratch-free thermal lamination film, anti-scuff lamination film roll.
It takes BOPP film as the base film(in the thickness of 15 microns), and coats about 10micron of EVA hot melt adhesion on one side and coats about 1micorn of anti-scratch coating, which means the total thickness is in 26micron. And it is available in the appearance of glossy and matte two types.
Compared with a normal thermal lamination film roll, an anti-scratch lamination film roll offers protection against scuff, which greatly maintain the quality of the prints.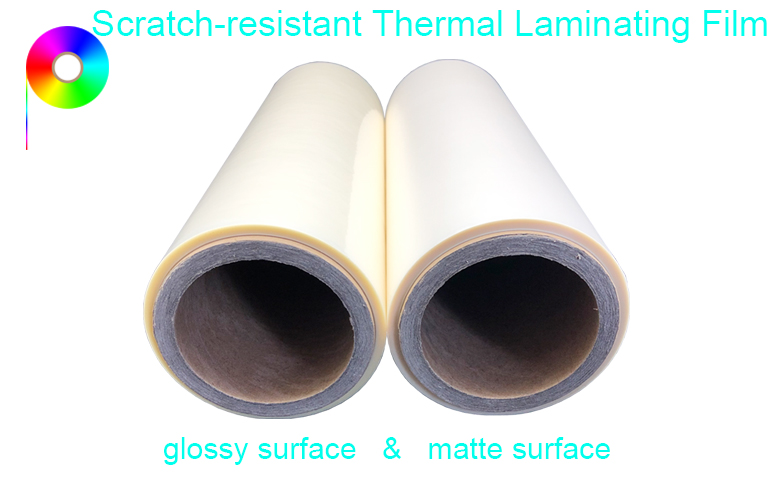 | | | | | |
| --- | --- | --- | --- | --- |
| anti-scratch side | adhesive side | paper core | matte finish | glossy finish |
| | | | | |
What is Thermal Laminating Film
Thermal laminating film is a packaging film that has been coated with EVA hot melt adhesive. It is applied on surfaces such as paper and cardboard to enhance protection, improve appearance, and create haptic properties.
BOPP and PET are the two popular materials for a thermal lamination film, and it is available in different finishes such as gloss, matte, metallization, holographic, glitter, etc. T these films often have excellent anti-static properties and they are suitable for high-speed lamination.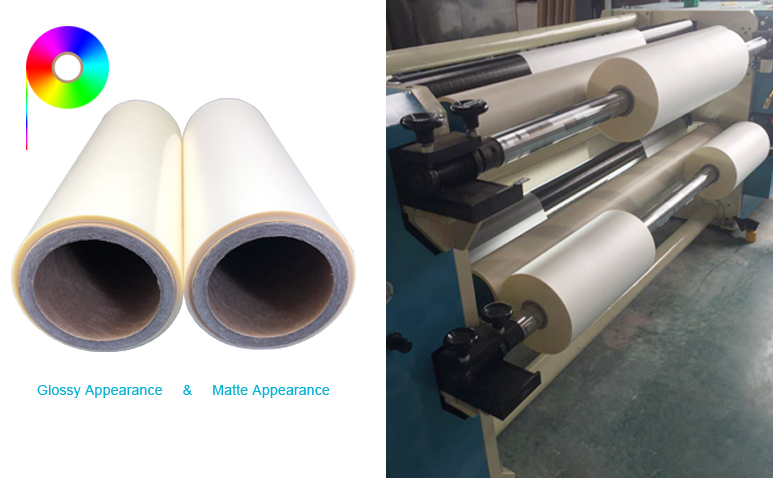 Where is Thermal Laminating Film Used
Thermal lamination films are used for example to laminate book covers, magazines, shopping bags, diaries, and other printed and unprinted paper products.
A heated roll laminator uses heated rollers to melt glue extruded onto lamination film. This film is in turn applied to a substrate such as paper or card using pressure rollers. The primary purpose of laminating with such a machine is to embellish or protect printed documents or images.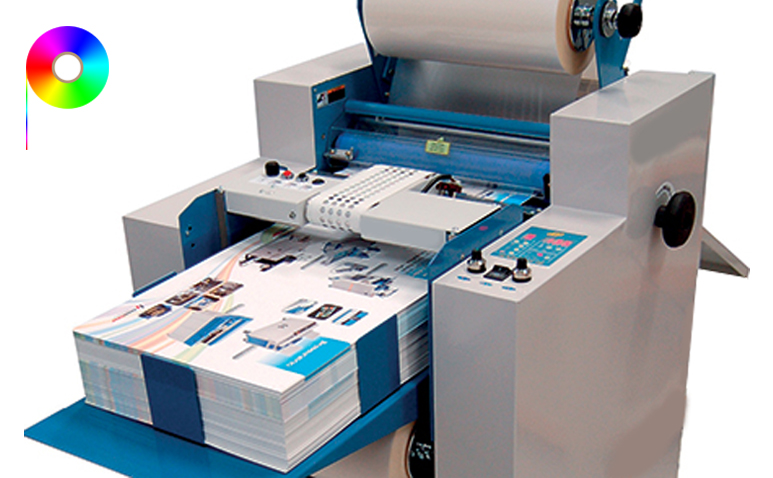 For more information on laminating pouches such as laminating pouches types, FAQ, packing details, and guarantees, please click HERE .
Contact PNP Film Directly
| | |
| --- | --- |
| Contact : | PNP Film |
| Phone : | +86 17306017582 |
| Email : | info@pnpfilm.com |
| Skype : | +86 17306017582 |
| Wechat : | +86 17306017582 |
| Address : | Room 209, No. 12, Huaguang Road, Huli District, Xiamen |