155μm 6.1 mil 8.3"×11.7" A4 Size Porcelain White Inkjet Grade PET Medical Film for Printing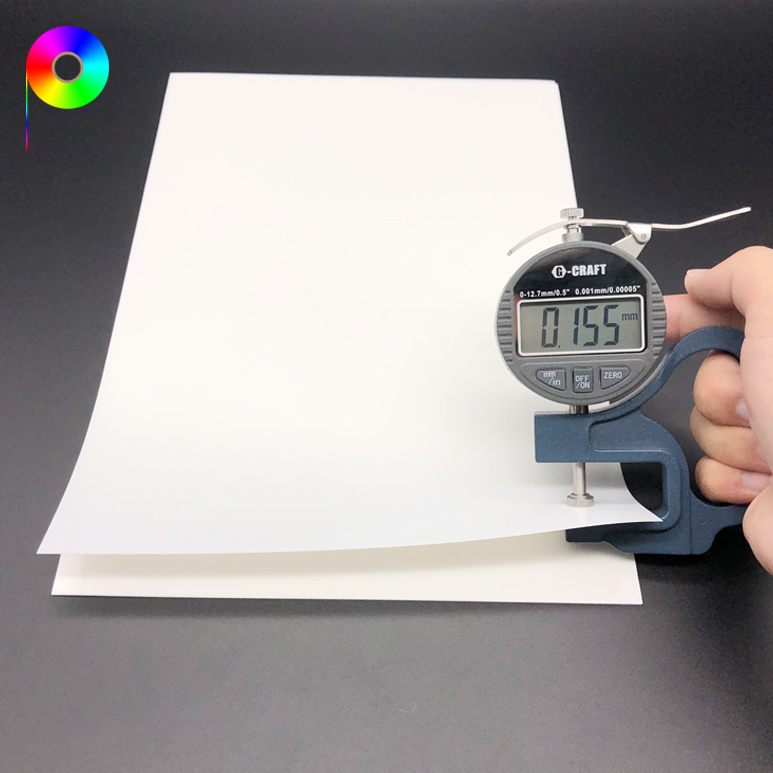 155μm 6.1 mil 8.3"×11.7" A4 Size Porcelain White Inkjet Grade PET Medical Film for Printing
Details
155μm 6.1 mil 8.3"×11.7" A4 Size Porcelain White Inkjet Grade PET Medical Film for Printing
155μm(equal to 6.1 mil) is a popular thickness for the inkjet grade medical film. It adopts porcelain white PET film 125micron as the base film and the total thickness would reach 155micron after coating, which supports this medical film suitable for inkjet printing.
A4 size(equal to 8.3"*11.7"), which is in the size of 210mm*297mm, enjoys the most popularity in the world. For sure, customized size or roll format upon the client's demand is accepted.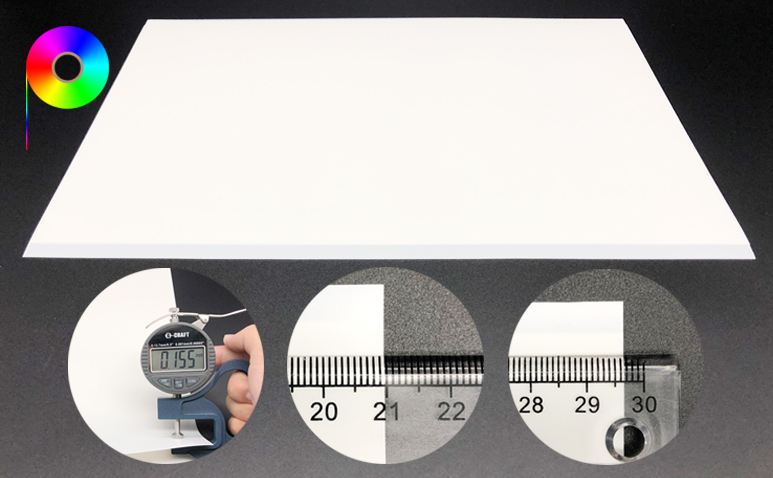 Technical Specification on 155μm A4 Inkjet Grade Medical Film

Thickness
155μm(125μm base film)
Size
A4(210mm*297mm)
Package
100 sheets/foil bag(OPP bag inside)
Shelf Life
18 months
DPI
1440
Printing Property
single side printable
Packing
10 bags loaded into a carton, tens of cartons loaded on a pallet, pallets loaded into a container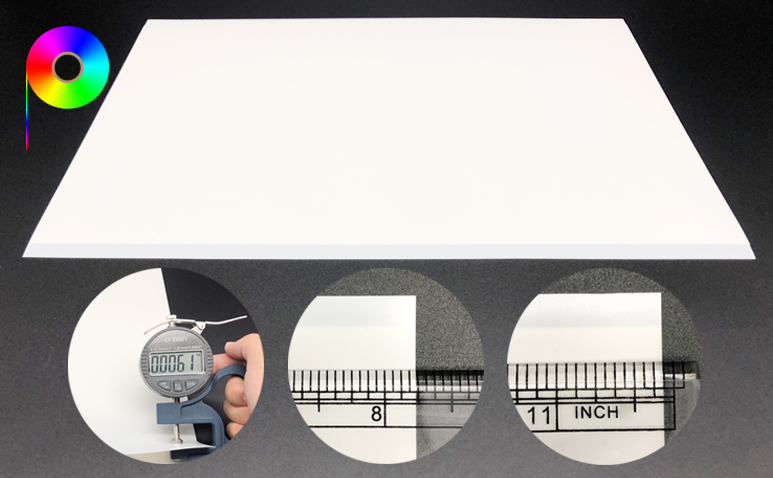 What Is PET Medical Film?
PET medical film is a medical-grade PET film which is used for image output, usually in hospital printing application. The majority of PET medical film is made from clear polyester and is enhanced with a special coating on the PET film surface. The coating material supports the PET medical film printable for laser printer, inkjet printer, thermal printer.
According to its appearance, PET medical film can be classified into two types: one is in a blue base, and the other is in a white base.
Different grades of medical film, which is with a different coating, make the final medical film looks a bit different, even though in a same base of blue or white. The final product on laser grade blue base film looks more transparent than on the inkjet grade blue base film(or to say the inkjet printer grade blue medical film is more white than the laser printer grade blue medical film). And the final product on white base laser printing medical film possesses a matte white effect(and the same on both sides), while the final product on white base inkjet printing medical film is with a glossy white effect for the printing side(while a high glossy effect on the PET base film side).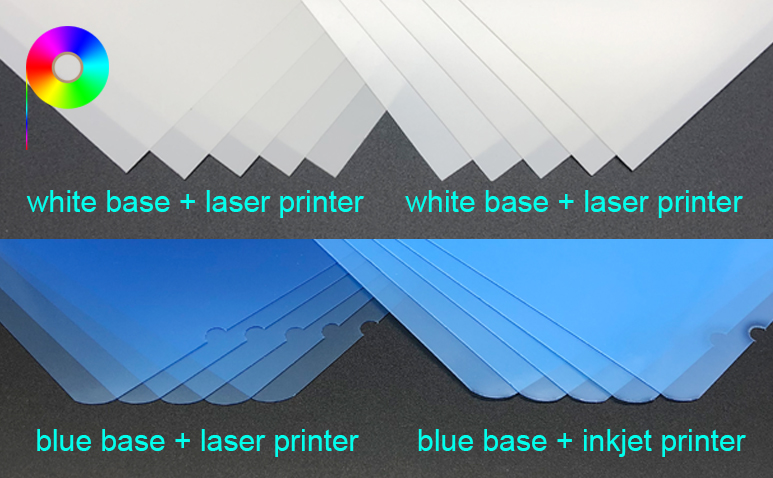 Where Is PET Medical Film Used?
PET medical film is mainly used for medical image output in hospital printing. Medical film is the media for image output such as B-ultrasound, color ultrasound, gastroscope, enterscope, panoramic dental, X-ray, CT(computed tomography), CR(computed radiography), DR(digital radiography), MRI(magnetic resonance imaging), etc. With the help of medical film, radiologist and doctor can get a patient's situation by the image and have an excellent treatment accordingly.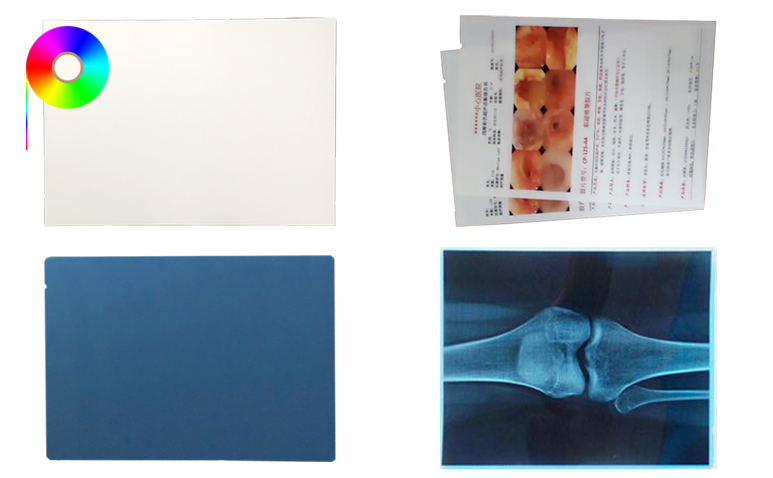 How to Choose a PET Medical Film?
Printer type and final demand are the first two things when selecting a medical film. For example, an inkjet printer that is used for X-ray output is supposed to adopt inkjet grade blue base medical film.

Thickness and size are the second step for confirming the suitable medical film parameters upon your specific demand. The base film is for laser grade medical printing film is 100micron(white base), 125micron(white base), and 175micron(blue base). And the base film for inkjet grade medical printing film is 125micron(white base), 150micron(white base), and 175micron(blue base). A4(210mm*297mm), A3(297mm*420mm), B5(182mm*257mm), 16K(195mm*271mm) are the popular size among the world, customized size and custom roll format is also available.
For more information about medical films, such as medical film types, FAQs on medical film, medical film packing, product guarantee on medical film, please click HERE.
Contact PNP Film Directly
| | |
| --- | --- |
| Contact : | PNP Film |
| Phone : | +86 17306017582 |
| Email : | info@pnpfilm.com |
| Skype : | +86 17306017582 |
| Wechat : | +86 17306017582 |
| Address : | Unit 305 of 513 Building Houpu, 361016 Xiamen, Fujian, China |